Social Media Marketing Packages
Social is becoming one of the key factors in marketing, the world being technological driven people are depending on technology in alot of ways.
Here in Sidatech Investments we will help you build online presence of your business in order to attract millions and even billions of individual who use social platforms
We carry out our social media marketing in several social platforms namely:  YouTube, Twitter, Instagram, Linked in, Facebook etc
Below are some of our Social Media Marketing Packages.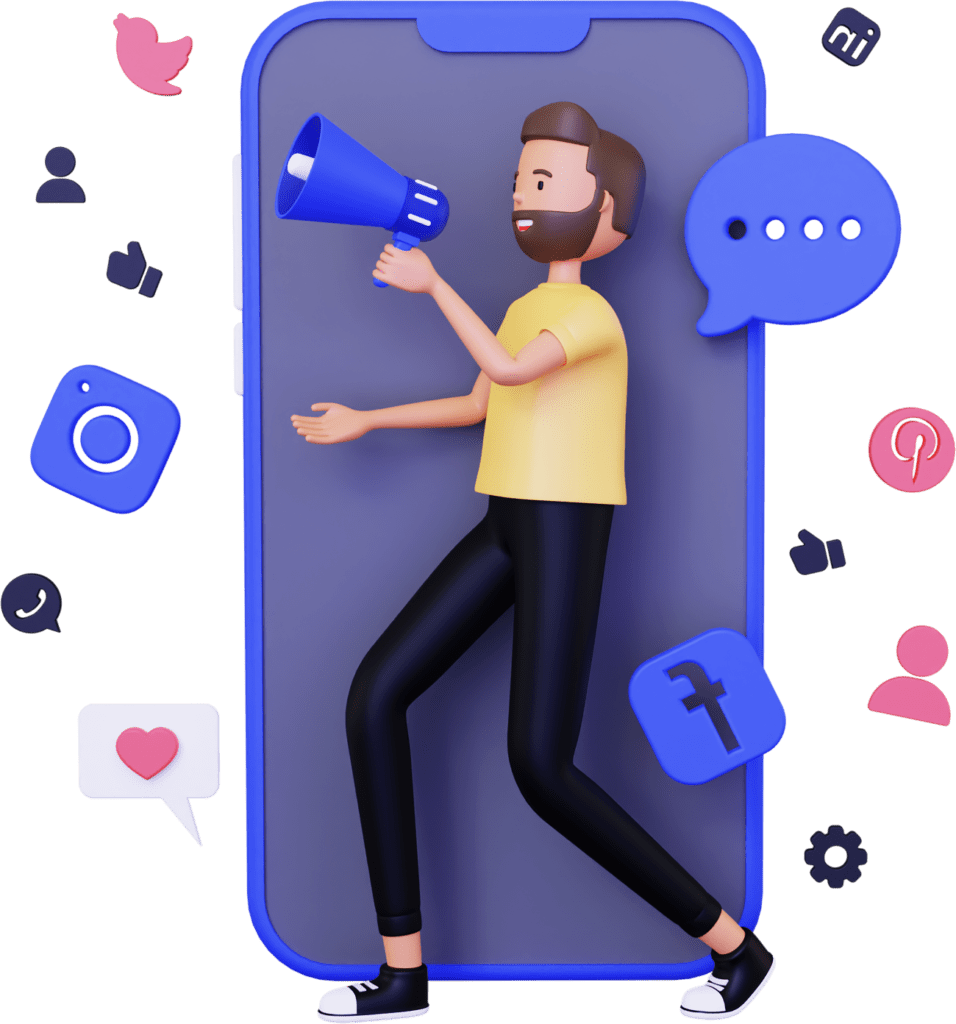 Social media marketing campaigns are renewable monthly, quarterly or annually
Project planners available for long-term campaigns
Content calendar available for all campaigns.
A standard Service Level Agreement (SLA) outlining your objectives will be signed by agency and client before campaign commencement.
Campaigns are payable in 1 or 2 installments.
Monthly or bi-monthly campaign reports available.
Product photography & video shoots at add-on cost
Online influencers available at add-on cost
Offsite visits and logistics are not included in packages.
Let's increase your online awareness through targeted followers and impressions for your online business, products, services & solutions
Objective: Campaigns
30 Days
1 Monthly (Max)
Facebook + Instagram + Twitter
12 Posts
N/A
8 Promoted Posts (FB & IG)
Custom Adsets Included
8 Social Media Posters
Observe Buyer's Journey
Custom Posting Times
Local Markets
4 Stories
N/A
Certified Social Media Manager
N/A
N/A
N/A
In-Platform Analytics
Upon Request
One-off Payment
Let's increase your online awareness through targeted followers and impressions for your online business, products, services & solutions
Campaigns
30 Days
2 Monthly (Max)
Facebook + Instagram + Twitter(+YouTube or LinkedIn)
16 Posts
Content Calender
10 Promoted Posts + video
Custom Adsets Included
16 Social Media Posters
Observe Buyer's Journey
Custom Posting Times
Local/International  Markets
16 Stories
N/A
Certified Social Media Manager
google keywords research
Creation & Integration
Meta Business Manager Available
In-Platform Analytics
Upon Request
One-off Payment
Let's increase your online awareness through targeted followers and impressions for your online business, products, services & solutions
Campaigns
30 Days
4 Monthly (Max)
As required
30 Posts
Content Calender
As required
Custom Adsets Included
24 Social Media Posters
Observe Buyer's Journey
Custom Posting Times
Local & International Markets 
24 Stories + 4 reels
N/A
Certified Social Media Manager
Google keywords & 3rd party keyword research
creation + integration
Meta Business Manager
In-Platform Analytics
Upon Request
One-off Payment
Select a package or send us a quote